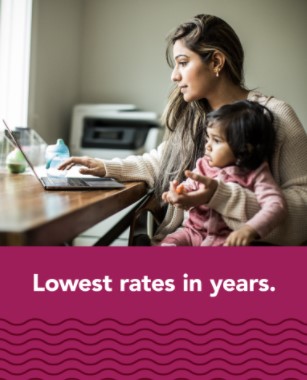 Maryland Health Connection Can Help You Sign up for Health Insurance
Do you have health insurance coverage? If not, now is the time to look at your options and sign-up!
Health insurance can provide financial protection and support in case you have a serious accident or illness. We never plan to get sick or hurt, but illness and accidents happen even to healthy people. We encourage you to explore your health care options that will help to keep you and your loved ones healthy.
Marylanders can enroll in a private health care plan through the enrollment deadline. Until that deadline, individuals eligible to enroll in a private health plan through Maryland Health Connection may enroll or change coverage. If you are eligible for Medicaid, the Maryland Children's Health Program (MCHP), or MCHP Premium, you can enroll any time of year. Most people who apply for a private health plan qualify for financial help and those that qualify for Medicaid will pay nothing at all.
To enroll in either a private health plan or Medicaid, visit MarylandHealthConnection.gov or download the free "Enroll MHC" mobile app. If you have questions, trained navigators and brokers can help you enroll by phone. Also, free consumer assistance is available by calling 855-642-8572 weekdays from 8 a.m. to 6 p.m. They can answer all your questions and help you decide whether a private health plan or Medicaid is best for you.
Here's the information you should have at the ready when you decide to enroll, for all family members who need insurance:
Birthdates
Social Security numbers (or document numbers for legal immigrants)
Proof of citizenship or immigration status
Tax returns for previous years
Employer and income info (pay stubs, W-2 forms)
Policy numbers for any current health insurance
Information about any job-related coverage you or someone in your household is eligible for
The health care system in the U.S. is complicated. Whether you're investigating the cost of common procedures or signing up for insurance, organizations like Wear The Cost and the Maryland Health Connection are here to help!